Public Housing and Housing Vouchers
Public housing
Public housing is federally funded rental housing for low-income people. The U.S. Department of Housing and Urban Development (HUD) provides federal subsidies to local housing agencies, which in turn own and manage housing with affordable rents for low-income residents.
Housing vouchers
Not all subsidized housing is property owned by a public housing agency. Housing vouchers provide low-income individuals with an opportunity to rent privately-owned housing. Landlords are not required to accept housing vouchers, so you will need to make sure the place you would like to rent will accept the vouchers. Your housing also must be approved by the housing agency under their criteria, as they pay the landlords directly. If the voucher does not fully cover the cost of rent—for example, if your rent is $50 more than the voucher amount—then you must pay the remaining amount.
HUD provides more information on the different options in Iowa here.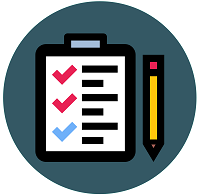 To qualify, you must meet certain criteria based on income, assets, and family size. Your local public housing agency can tell you the criteria for your area, and they will evaluate whether you meet the requirements to receive a voucher. If you receive one of these vouchers, you are responsible for finding housing.
Unfortunately, there are often more people that qualify for housing assistance than there is money for assistance. For that reason, you may be placed on a waiting list for housing assistance.
For more information on your local or regional housing authority and how to apply for assistance, please visit the U.S. Department of Housing and Urban Development's list of Iowa Housing Authorities.
Keep in mind that HUD offers a variety of programs related to housing. Make sure to ask your local housing authority about all of your options.