Alarms (Smoke and Carbon Monoxide)
Both state and local codes can affect the alarms that your landlord is required to install. The type of building you live in can also matter. For example, different requirements exist for an apartment building than for a single-family home.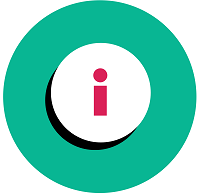 Iowa Code section 100.18 requires smoke detectors in multi-unit and single-family residential rental units. This same code section also requires carbon monoxide alarms in single and multi-unit rentals that have a either a fuel-fired heater or appliance (for example, a gas water heater), a fireplace, or an attached garage. Make sure you do not do anything to stop either the carbon monoxide alarm or the smoke detector from working, as this is against the law.
Your local (county or city) laws may have requirements for rental units as well. If you live in a large city in Iowa, or a city that has a college, this is even more likely. Visit our section on finding local ordinances for more information on how to find these local laws. If you are concerned about the safety of your rental unit, contact your local officials, such as the rental housing inspector or fire inspector, and ask for more information. You may also find useful information on your local government's website.