Repairs Your Landlord Must Make
When you look for a place to rent, you take a variety of factors into consideration. For example, a new apartment with nice appliances and fixtures will often cost more to rent than an older apartment that has not been updated recently. While your landlord is not required to update an apartment from a style standpoint, according to Iowa Code section 562A.15 your landlord is required to "maintain a fit premises."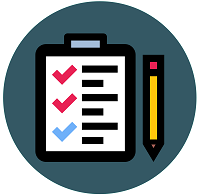 The Iowa Code provides a list of things that a landlord must do to meet the minimum requirements of the law. This includes things like following building and housing codes that affect health and safety; keeping the rental in "fit and habitable condition"; keeping electrical, plumbing, heating, and appliances in working order; and supplying running water and a place to dispose of garbage. For a complete list, see Iowa Code section 562A.15(1).
A landlord also has a duty to keep common areas of the premises in a "clean and safe condition." However, the landlord is not liable if you are injured by materials that other tenants have left in the common area.
Keep in mind if you are renting a single-family home, the Iowa Code provides more flexibility for you and your landlord to agree on who will take care of some of the requirements listed in Iowa Code section 562A.15(1).