Security Deposits
When you sign a lease, a landlord will often require that you provide a security deposit, which is also known as a rental deposit. Iowa Code section 562A.12 provides specific requirements for accepting and returning security deposits.
When asking for a security deposit, the landlord cannot take more than two months' rent.
The landlord has 30 days from the date the lease ends and receipt of the tenant's mailing address or delivery instructions to return the security deposit to the tenant. For that reason, make sure you provide the landlord with your new address by the end of your lease, so that the 30-day period starts right away.
The landlord can deduct a reasonable amount of money from the security deposit for the following reasons: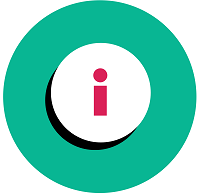 to cover a tenant's unpaid rent and fees owed to the landlord under the rental agreement
to restore the rental unit to its move-in condition, but not for ordinary wear and tear; and
to recover expenses related to a tenant staying past the end of the lease term
If the landlord does not return the entire security deposit, the landlord must provide a written description of why they withheld some or all of the deposit.
If the landlord does not provide the written statement explaining why money was withheld from the security deposit within the 30-day time limit discussed above, the landlord loses all rights to withhold any portion of the rental deposit.
If the landlord keeps the security deposit in bad faith, the tenant may be able to recover up to two months' rent as punitive damages (which are damages meant to punish a defendant), in addition to actual damages. However, the landlord has a right to keep a tenant's entire security deposit if the tenant fails to give the landlord a mailing address to return the deposit to within a year of the end of the lease, so make sure you communicate your new address to the landlord right away.