Tips for Tenants
Before signing a lease, carefully read the lease and make sure you understand all you are agreeing to do under the lease, as well as what your landlord is agreeing to provide.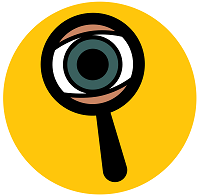 Look for good local resources on renters' rights, which could come from a local government, local university, or from an organization like Iowa Legal Aid.
Make sure you keep a copy of your lease, so you can look at it later. Your lease will include important information like how much notice you need to give to cancel your lease.
Keep a copy of your written communications (such as emails or letters) with your landlord and of any documents your landlord sends you.
Pay your rent by check or get a receipt from your landlord, so that the landlord cannot claim you did not pay your rent.
Consider getting renters' insurance, which can help cover your costs for things like clothes and furniture if they are destroyed by events like fire or water damage.
Do a thorough move in inspection and document any issues you notice, including taking pictures of any damage. Let your landlord know, in writing, of any issues you find.